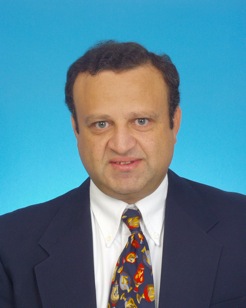 PROFILE
Mr. Iakovos Soussis qualified from the Medical School of the University of Athens in 1983.
He obtained his MSc degree from the University of Glasgow in 1985, studying "the maternal recognition of fetal antigens in the mouse uterus, using SEM".
He trained in Obstetrics and Gynecology in various U.K. Hospitals, including Addenbrooke's Hospital in Cambridge and Hammersmith hospital in London.
As a Research Fellow to Professors RML Winston and R. Margara, he received extensive training in all aspects of diagnosis and treatment of infertility, including tubal surgery and IVF. 
As the clinician responsible, he coordinated all aspects of assessment and treatment of patients with Genetic disease in the first worldwide Preimplantation Genetic Diagnosis project, at the Hammersmith Hospital.
He gained his membership of the Royal College of Obstetrics and Gynaecology of London in 1993 and he was elevated to the status of Fellow in 2007.
As one of the founding members of the Greek branch of the RCOG was elected to serve as the first Bursary.
He was also elected to the board of the Union of Greek Infertility and Assisted Reproduction Doctors, serving as Secretary to the Board.
Since his return to Greece, he holds the position of Director of the "IVF and Genetics" Institute of Gynecology and Assisted reproduction. His team was awarded the Medal for research by the Athens Medical Association, for the first PGD of b-thalassaemia in Greece.
His research interests include PCO, endometriosis, the medication burden of IVF treatment, surgical treatment of infertility and he has published many articles on IVF and PGD.
He has published extensively and is the author of the book "How to become a parent". In this book all about infertility is explained in an easy for the patients o understand language.
He is also the creator of the website www.endometriosis.gr, which aims to educate the public about endometriosis.