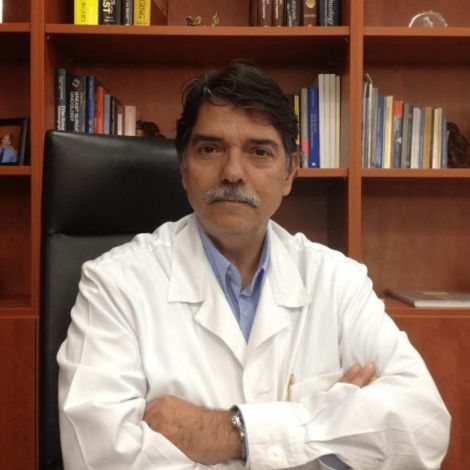 Grigorios Xepapadakis
PROFILE
Dr. Grigorios Xepapadakis studied medicine at the University of Chieti, Italy. After graduation he worked as an internal assistant-at Institute of General Pathology, next to the professor Francesco Barboni. During this time,he was involved in all research programs of the institute.
He began his specialization in General Surgery at the Department of Surgery in "Hippocrates" General Hospital, During his specialization, he took part in various projects of experimental surgery   while preparing his PhD entitled "Study of the activity of cataract reactions in patients with acute pancreatitis.
He continued his education as a Medical professional in Center of Breast Diseases, "Helena VenizelouHospital" , and after that, from 1990-1991 he attended the National Oncology Institute in Milan and specifically in the 3rd Sector Surgical Oncology with main subject Breast diseases under the Professor Bruno Salvadori.
From 1991-2000 he worked at his Breast Surgery Clinic, IKA Oncology Hospital "G. Gennimatas".
From 1993 until now he is dedicated to the health of women with breast diseases:
1993-2001 Director of the Breast Department at the ATHENS MEDICAL CENTER
1992-2008 Director of the Prevention breast cancer Unit, Bank of Greece.
2001-2007 Director of the Breast Surgery Department at Metropolitan Hospital 
2007-2018 until today Director of the Breast Clinic at IASO GENERAL HOSPITAL
2018 until now Director of the Breast Surgery Department at IASO GENERAL HOSPITAL 
Current positions: Director of the Breast Surgery Department at IASO HOSPITAL & Member of the IASO Board
Member of the following Medical Societies:
Hellenic Society for Breast diseases
 Hellenic Oncology Society
 Hellenic Breast Cancer Research Society
 Hellenic Breast Surgery Society
 European Society of Mastology
 European School of Oncology
 Italian School of Senology